Eliminate Neuropathy Symptoms

Without Drugs or Surgery
(FDA Cleared), And Proven Solution To Treat Pain. COVERED BY MEDICARE & MOST MAJOR INSURANCE
Peripheral neuropathy is a condition that develops as the result of nerve damage to your peripheral nerves, usually in your hands and feet. As a result of the nerve damage, your peripheral nervous system sends this information to your brain and spinal cord, and you feel pain and discomfort that can be intolerable at times.
The symptoms you experience depend on the nerve(s) affected.
Sensory nerve neuropathy may cause:
Tingling, numbness, and burning in the hands or feet
Severe pain or inability to feel pain, pressure, temperature, or touch in the affected regions
Loss of coordination
The sensation that you're wearing socks or gloves when you aren't
Symptoms of motor neuropathy include:
Muscle weakness, cramping, or twitching
Loss of muscle control
Decreased dexterity
Autonomic neuropathy may cause:
Abnormal blood pressure or heart rate
Sexual dysfunction
Digestive issues, such as feeling full after a few bites, bloating, diarrhea, and constipation
Medical conditions and other factors linked to neuropathy include:
Diabetes, which is the most common cause of peripheral neuropathy
Injury to the nerve(s) through repetitive motion due to playing sports or other activities
Exposure to heavy metals or certain chemicals (Cancer Treatments)
Vitamin deficiencies or imbalances in vitamins E, B1, B6, B9, B12, and niacin
Infections and autoimmune disorders can also cause nerve damage, including a herpes virus infection, Lyme disease, and rheumatoid arthritis.
What is the treatment?
Rather than simply masking your pain with medication, our staff of qualified medical professionals treat the symptoms relating to neuropathy at the source with electrochemical treatment. This nonsurgical therapy combines injections of a Pharmaceutical Grade Nutrient Blend with electrical cell signaling to provide significant relief from your symptoms in 87% of cases.
One of our medical team members also works with you to better manage the underlying cause of your neuropathy, such as diabetes.
For solutions to your symptoms, schedule an appointment today.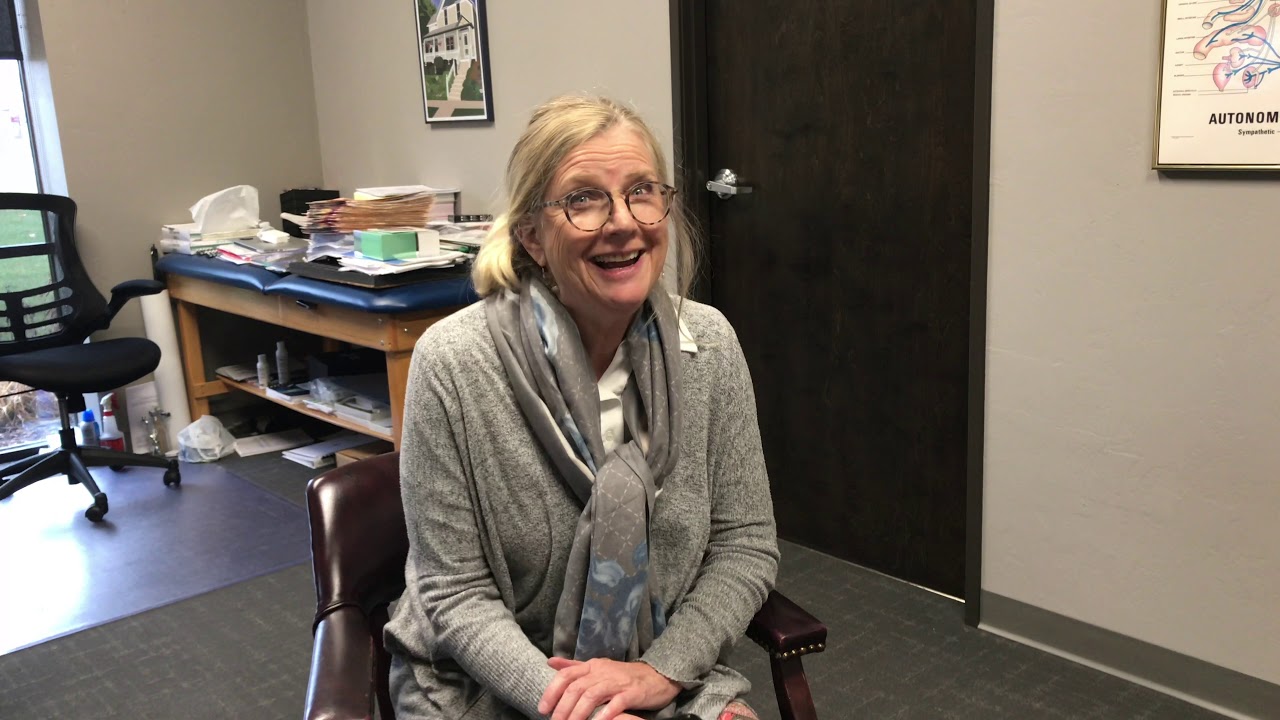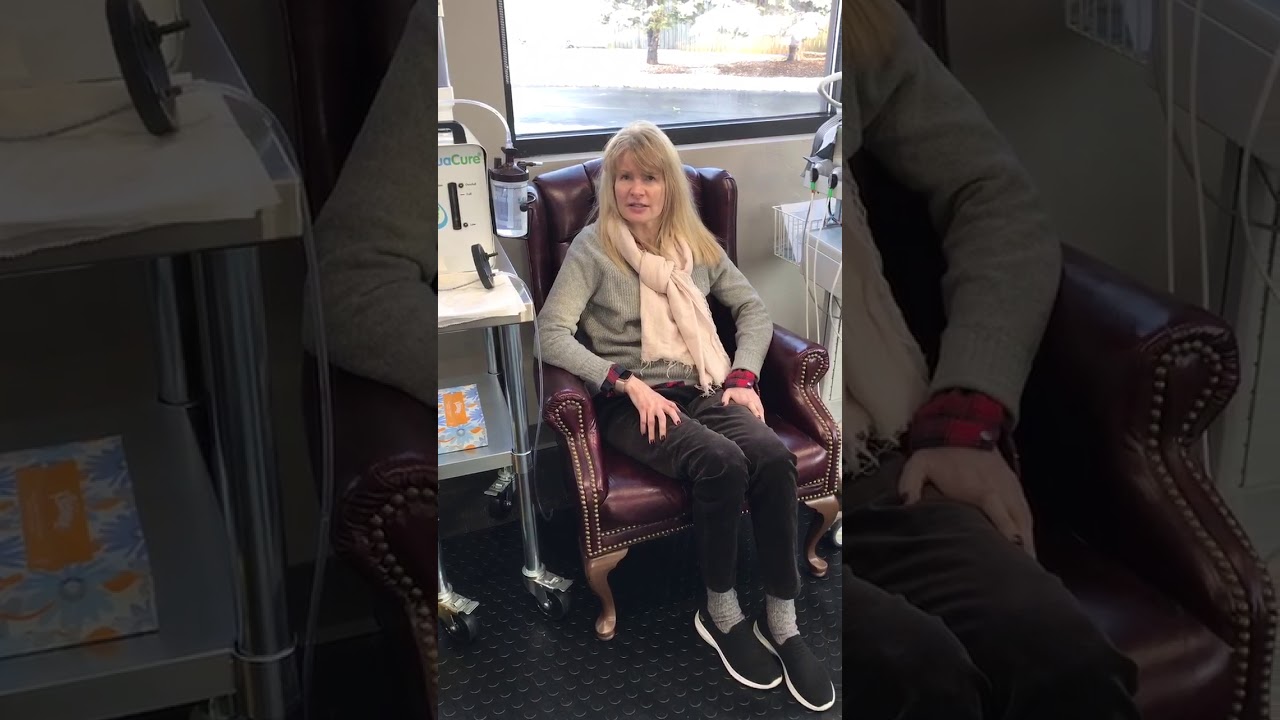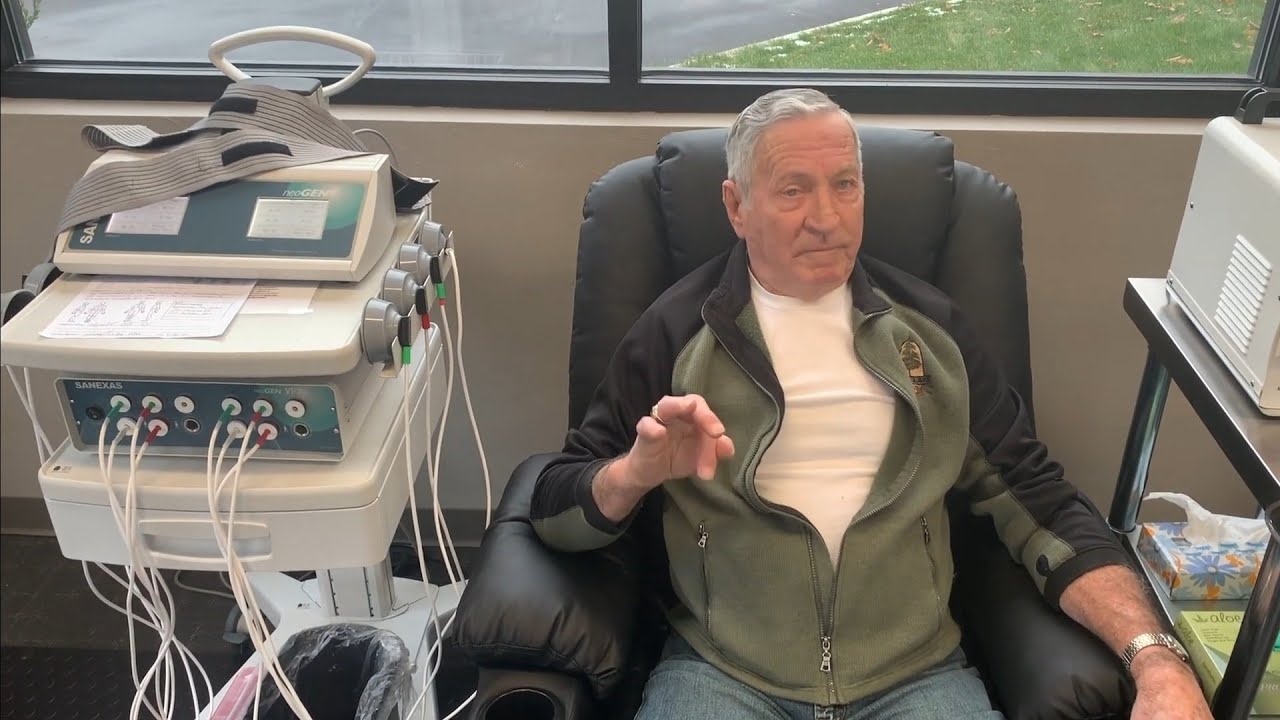 Before any treatment begins, the medical professional will make a diagnosis of the patient and prescribe a treatment plan. The dosage levels will vary depending upon patient demands and individual medical condition.
By the trained medical professionals the patient will first receive a series of injections of a proprietary blend of vitamins. The blends and injections are options to enhance the treatment but are not required.
Most patients who receive treatment report it to be an enjoyable sensation and experience. Some describe it as a tingling/vibrating pressure. If the vasopneumatic device is applied along with the Electronic Cell Signaling Treatment (ECST), patients feel a pulsation and gentle massage.
The average person will start noticing changes after 6-15 treatments. Some may notice changes earlier than later depending on the person and area receiving treatment, but it is necessary to receive a series (multiple) treatments for the SANEXAS treatment to be effective. Not all symptoms will be treated with the same number of treatments or the same amount of time per treatment. The results of ECST treatments have proven to be extremely successful, there is no guaranteed success for each patient.
NEUROPATHY TREATMENT CLINIC OF GEORGA
Evaluating Your Peripheral Neuropathy
While some patients may have already received a diagnosis of peripheral neuropathy from their physician, our center is equipped to perform a range of sensory, motor, and circulatory tests to determine the causes of your peripheral symptoms and assess your ability to heal.
Physical Exam and Assessment
A physical exam and a number of assessment tools* will help our medical team evaluate the physical symptoms of your neuropathy, the impact of these symptoms on your quality of life and recommend a personalized treatment plan.
Pulse Volume Recording (PVR)
Pulse Volume Recording (PVR) is a non-invasive test using air plethysmography to gather information about the arterial pressure in the arms and legs. It is used to detect the presence of peripheral arterial disease and the location of occlusive lesions in the limbs.
Ankle Brachial Index (ABI), Toe Brachial Index (TBI), and Digital Brachial Index (DBI)
The Ankle Brachial Index (ABI) measures the ratio of the blood pressure at the ankle, and the Toe Brachial Index (TBI) measures the blood pressure of the big toe. These measurements are then compared to the blood pressure in the upper arm (brachial artery) to assess the blood flow from the legs to the feet and toes. For those experiencing neuropathy in their hands, a Digital Brachial Index (DBI) measures the blood pressure in the fingers, comparing it to the pressure in the brachial artery to assess the blood flow in the arms. The ABI, TBI, and DBI can help determine whether you have peripheral arterial disease (hardening or calcifications of the arteries).
Quantitative Sudomotor Axon Reflex Test (QSART)
The QSART test (also known as a sweat test) is used to measure the functioning of the autonomic nervous system that controls the body's blood pressure, heart rate, digestion, body temperature, and sweating. Mild
electrical stimulation of the skin stimulates the sweat glands, which assists in determining if there is a disorder of the autonomic nervous system.
Skin Perfusion Pressure (SPP)
The SPP is used to measure the blood flow in the very small vessels of the feet to see if there is sufficient blood flow to the nerves. This test will assess if these tiny blood vessels are blocked or damaged or if a wound is getting enough blood to heal.
NEUROPATHY TREATMENT CLINC OF GEORGIA
Neuropathy Treatment Clinic of Georgia is a medical clinic. We treat symptoms related to neuropathy and other conditions. Individuals who come to NTCG can rest assured that our team of highly skilled staffs will do their best to create a warm and welcoming atmosphere that includes the professional expertise required to resolve pain and restore mobility.